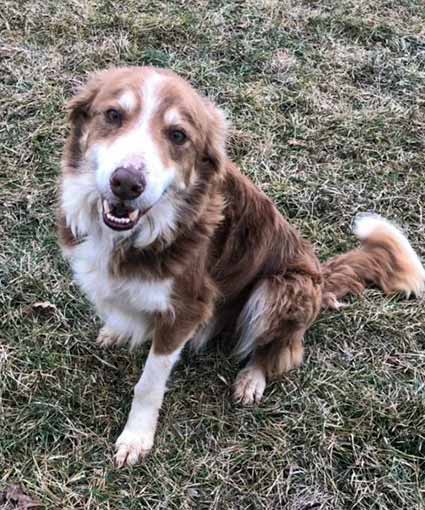 A Tax deductible sponsorship gift of any amount is welcome in support of our rescue dogs.
ACTIVITY LEVEL: Active Companion
Rebel's adoption is pending!
This sweet, sweet boy should be named Gentle Ben. He's truly a sweet boy, so easy going and joy to foster. He's been friendly with everyone he meets and we were told he is good with kids. He's been great with other dogs and very tolerant of an obnoxious puppy that loves to chew on his face.
Rebel is not a super active dog, he's very settled for a 5 year old dog. He's easy to walk on leash. He's been more of a velco dog and follows his foster mom around the yard, but he's not in the way.
Rebel has lived outside most of his life. Since he's been in foster care, he hasn't had any accidents inside, but he watched very close or crated when inside. He likes his crate –  sleeps in it at night and he rides quietly in a crate in a car.
Rebel has been neutered, is up to date on shots, has been heartworm tested – Negative and tick disease tested. He did test positive for Lyme, but had no symptoms. He was treated with antibiotics as a precaution.
Rebel would love a family where he gets lots of love, pets on the head, and have people around. He can not be trusted in a home with cats.
Rebel's adoption is pending.
Thank you for considering a rescue dog!