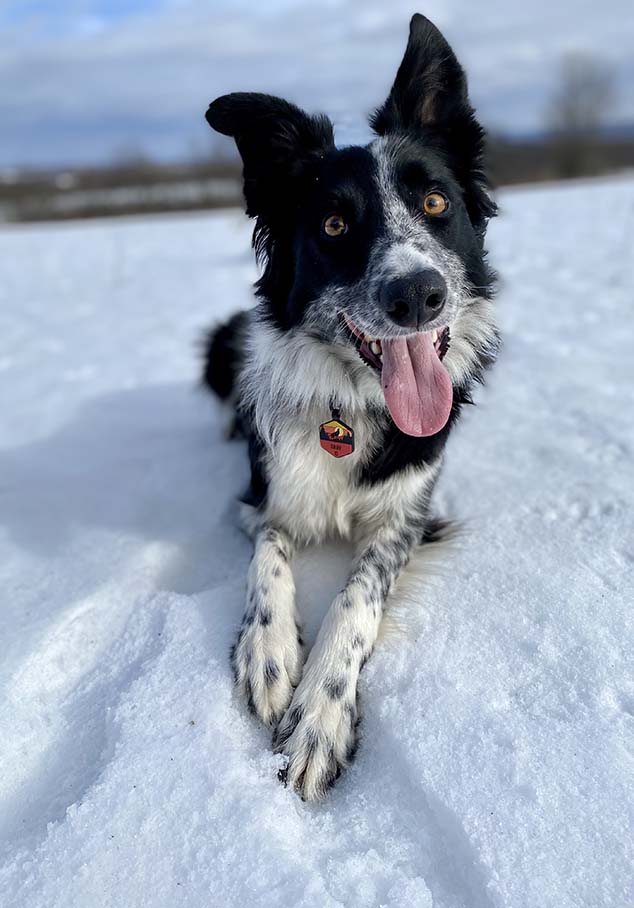 Blue Ridge Border Collie Rescue (BRBCR) was founded in October 2001 by five dedicated friends and has grown to 150 volunteers. The very first BRBCR dog found his forever home in November of 2001. Since that time, we have rescued and rehomed over 1400 wonderful dogs.
BRBCR is an all-volunteer, 501(c)(3) non-profit organization dedicated to finding good homes for deserving Border Collies and Border Collie mixes. We do not have a bricks-and-mortar facility. Rather, we are a network of volunteers in Virginia, West Virginia, Maryland and Pennsylvania. Our dogs are fostered in our volunteers' homes and are treated as our own.
BRBCR rescues unwanted, stray or neglected dogs and provides them with medical care, foster care, and rehabilitation – all funded by donations. Many of our dogs come from rural shelters in low-income areas of Virginia, West Virginia, North Carolina, and South Carolina, though some also come from private individuals who must give up their dogs due to financial reasons, medical incapacity of the owner, or other unfortunate circumstances. You can read more about our Intake Policy here.
Our Mission is to provide:
Education by promoting public awareness of the working breeds through counseling and referral service to owners,
Enrichment by encouraging owner involvement in dog sports through public demonstrations and events,
Assistance by providing foster care and rehabilitation to those endangered,
Preservation by promoting spay and neuter of companion animals.
Our Impact
2022 :  61 Dogs Rescued, 58 Dogs Rehomed
2021 :  60 Dogs Rescued, 47 Dogs Rehomed
2020 :  73 Dogs Rescued, 62 Dogs Rehomed
2019 :  70 Dogs Rescued, 61 Dogs Rehomed
2018 :  65 Dogs Rescued, 55 Dogs Rehomed
2017 :  85 Dogs Rescued, 78 Dogs Rehomed
2016 :  88 Dogs Rescued, 74 Dogs Rehomed