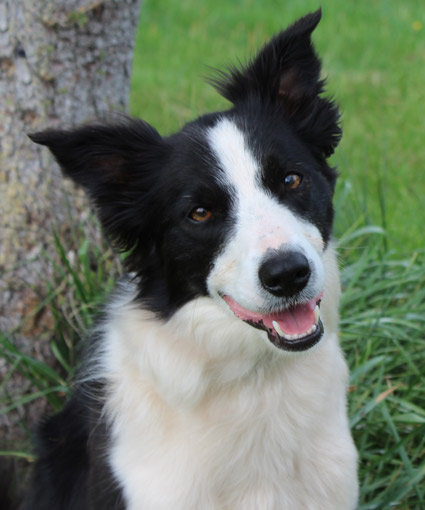 A Tax deductible sponsorship gift of any amount is welcome in support of our rescue dogs.
ACTIVITY LEVEL: Active Companion
Pooka has found her forever family!
This sweet girl is looking for a home with patient owners who can help her continue to gain confidence. Pooka is worried around strangers but loves the people she knows! She has made huge progress in her foster home and is ready to find a forever home with people she can love.
Pooka is crate trained, obedience trained and is good with dogs her size and larger. She's been fine with the cats. Her house manners are also good. She is very food motivated and is happy to work for a treat.
She is active and loves walks but she's nervous around children and high activity areas. When she's allowed to meet strangers at her own pace she warms up to them fairly quickly.
If you're looking for a loving companion and want to help this sweet girl continue to build her confidence please call Karin at 540-272-0470 or email karinmaida@aol.com.
BRBCR's approval process includes phone interviews, reference checks, and a home visit prior to meeting a foster dog. Approved applicants must meet at the foster dog's location. Every adoption begins with a 2-week trial period.
Pooka's adoption fee is $300.
Thank you for considering a rescue dog!