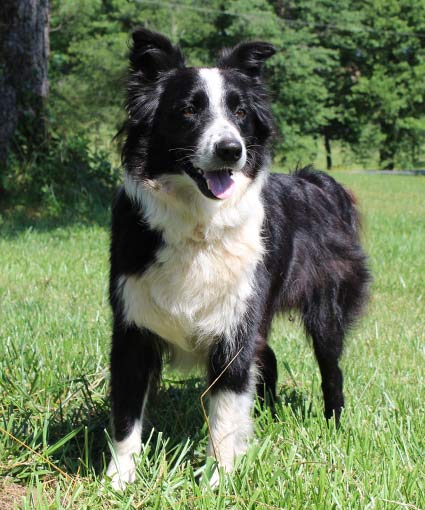 A Tax deductible sponsorship gift of any amount is welcome in support of our rescue dogs.
ACTIVITY LEVEL: Active Companion
Meet Murphy!
Murphy has had some rough times in his life and is looking for a new home where he can continue to blossom. He has done very well in his foster home and is ready for new adventures! He is not a dog for beginner dog owners. His new owners will need to have some dog behavior knowledge to help him adjust to a new household.
He has enjoyed romping in the yard with his new doggy friends here, he loves having a home with a fenced yard! He's learning to play ball and looks forward to his ball practice sessions.
One of the things he was lacking in the past was the opportunity to exercise. Since he's been getting lots of exercise he is much calmer and more relaxed.
Murphy is obedience trained and has good leash manners. He's also very good in his crate. He's been good in the car in a crate but hasn't been in the car without a crate since he's been in his foster home.
His attitude towards the cats is iffy so he needs a household with no cats. He's also too rough in his play for a home with small children or small dogs.
This good looking guy is ready for a new chapter in his life! For more information please call Karin, 540-272-0470 or email at karinmaida@aol.com. BRBCR's approval process includes phone interviews, reference checks, and a home visit prior to meeting a foster dog. Approved applicants must meet at the foster dog's location. Every adoption begins with a 2-week trial period.
Murphy's adoption fee is $300.
Thank you for considering a rescue dog!